7th Autumn School – Current Concepts in Immunology
4. October 2015 @ 15:00

-

9. October 2015 @ 15:00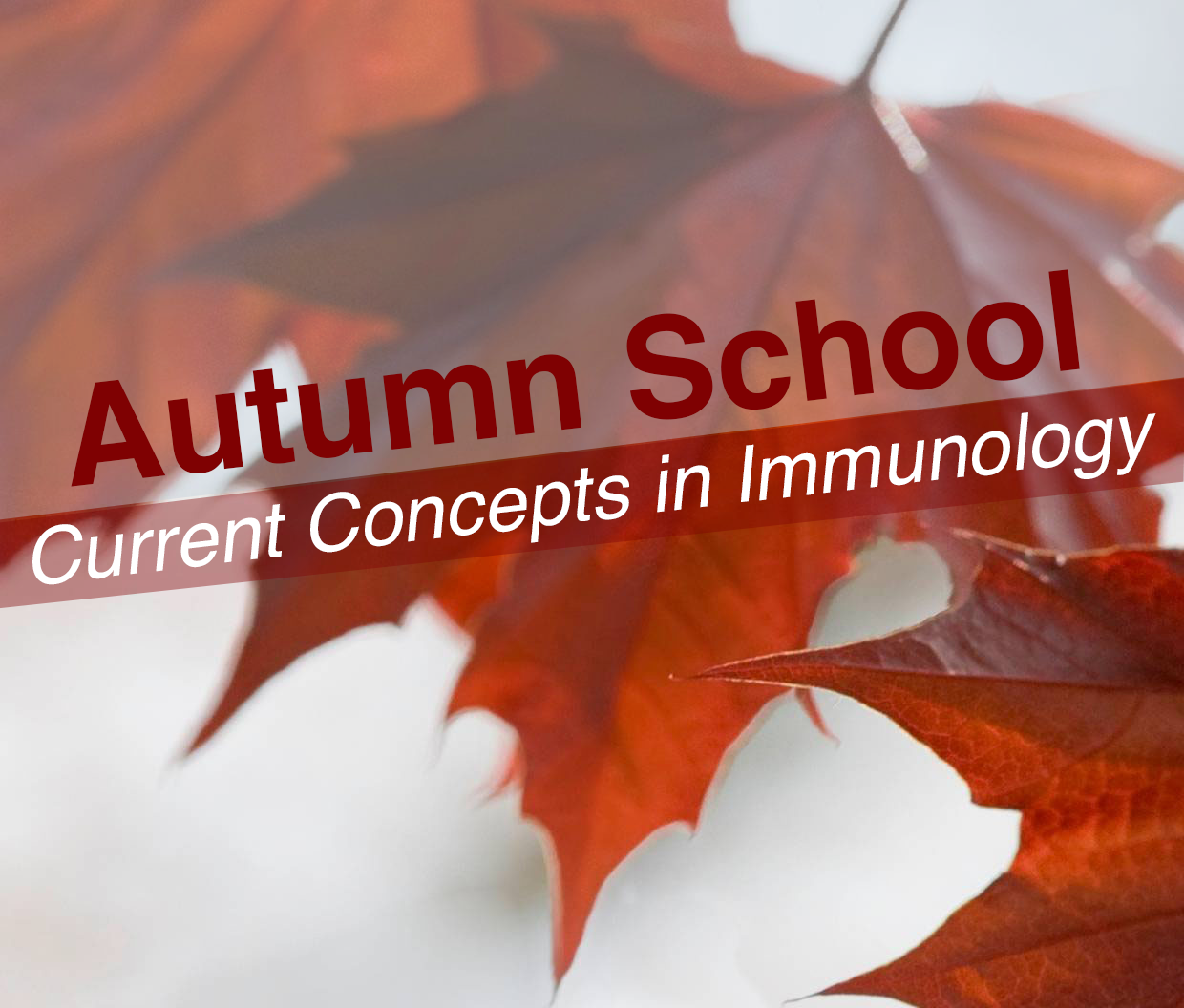 The Autumn School "Current Concepts in Immunology (CCII)" will be an up-to-date educational journey through the immune system for everyone including STUDENTS (bachelor, master, diploma, 1st year PhD and MD doctoral students), POSTDOCS and GROUP LEADERS with a background in natural sciences or medicine. The program includes lectures by internationally renowned experts, student presentations as well as interactive sessions to meet the speakers and to foster networking within our immunological community.
Applications are accepted primarily from students, postdocs and group leaders working in laboratories in Germany. However, we will reserve some spaces for students working in a lab outside of Germany. We will also consider applications from those who work in companies or hold a doctoral degree but must refresh their immunological background.
The Autumn School is part of the Academy of Immunology within the German Society of Immunology (DGfI) and, together with the Spring School of Immunology and the Translational Immunology School, constitutes the current educational resources of the DGfI.
For more information about the German Society of Immunology please visit the DGfI homepage.
For further information about the Autumn School please visit: www.herbstschule.de